And then I was French
1h 46min | Thriller | 8 May 2018 (USA)
And Then I Was French is a dark and twisting thriller about a young girl's journey of self-discovery, that takes a dangerous and emotional direction as she struggles to escape the agony of unrequited love.
The film stars 'The Runway' Emmy-nominated actress, Joanna Vanderham who also appeared as Margo in the 'What Maisie Knew;' and the television series 'The Paradise'. Milly Thomas Edinburgh Festival Fringe Award Winner, for her one-woman show, 'Dust.' Lewis Rainer, known for the 'A Hologram For the King,' BBC television mini-series 'The Driver;' and the NBC series 'Dracula.' Tom Forbes is known for dramatic series 'A Young Doctor's Notebook & Other Stories' and 'The Bastard Executioner.'
Written and directed by first-time feature director, Claire Leona Apps.  Apps transforms a garden variety occurrence of unrequited love into a wickedly suspenseful thriller.  The entire cast endows a collaborative cadence of firmly established experience and admirable performance skill. The union of Apps and Joanna Vanderham creates a female cinematic driving force that weaves and etches, 'And Then I was French,' into a beautifully complicated story.
In the film, Cara exists quietly in her humdrum life until the appearance of charismatic Jay unlocks powerful desires within her.  When Jay's beautiful French lover arrives, Cara's journey to self-discovery takes a dark unexpected turn, with tragic consequences, as Karma rears its head once more.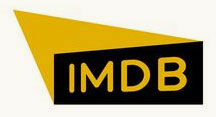 Watch it Now!
AND THEN I WAS FRENCH is viewable across the following platforms in the US, Canada & UK:
You can purchase the DVD here
THE REVIEWS & INTERVIEWS:
"The director using toxic obsession to flip the male gaze on its head"
hero magazine
"This fierce British debut about obsession and female identity is for fans of The Neon Demon and the early films of Andrea Arnold."
405
"It's what writer, director Claire Leona Apps does with it that transforms this average plot into something both terrifying and fascinating."
wemakemovies on the weekend
"Claire Leona Apps' Brit thriller centres around self-discovery and the dangerous consequences of falling in love, or in this case, lust."
little white lies
Interview with director Claire Leona Apps.
Interview in Film international
"Coming-of-age meets Euro-style psycho-thriller in Claire Leona Apps' bizarre, surreal and often rather heavy-handed debut."
national student
Claire Leona Apps Bio
Claire Leona Apps was raised in Asia before relocating to Britain, where she graduated in Pure Mathematics at Imperial College before an MA at the London Film School.
Writing and directing credits include "Gweipo" (starring Francesca Annis, winner of 'Best Short' at Tiger Far East Film Festival and 'Special Jury Prize' at AFIA Film Festival), documentary "Aceh Recovers" shot in Indonesia, stop animation "Plastic Love" (Filmaka level winner), "Girl Blue Running Shoe" (seen at the Great North Museum, on BBC1 and Cork Film Festival), Ruminate (Starring Rebecca Hall, St. Louis International Film Festival).
Alongside her work, she founded a production company called Dog Eared Films. She expanded to owning a studio and unique creative hub in Central London: Dog Eared Studios. She completed her debut feature film last year, "And Then I was French" (screened at East End Film Festival, Middlebury Film Festival). It was nominated for best thriller at the National Film Awards in London, and Little White Lies and Hero Magazine announced it as a must see.
The film, starring Joanna Vanderham ("What Maisie Knew", "The Paradise") is a kooky, genre-twisting thriller with a surrealist tilt aimed at young adults and will be released through Summer Hill Films across Amazon, iTunes, Xbox, and DVD in 2018. "Bat and the Kid", her next script, was final three at EWA Berlinale Residency.
Credits
Starring:
Writer/Director: 
Producers
Amy Thornton  & Claire Leona Apps
Cinematographer
Music